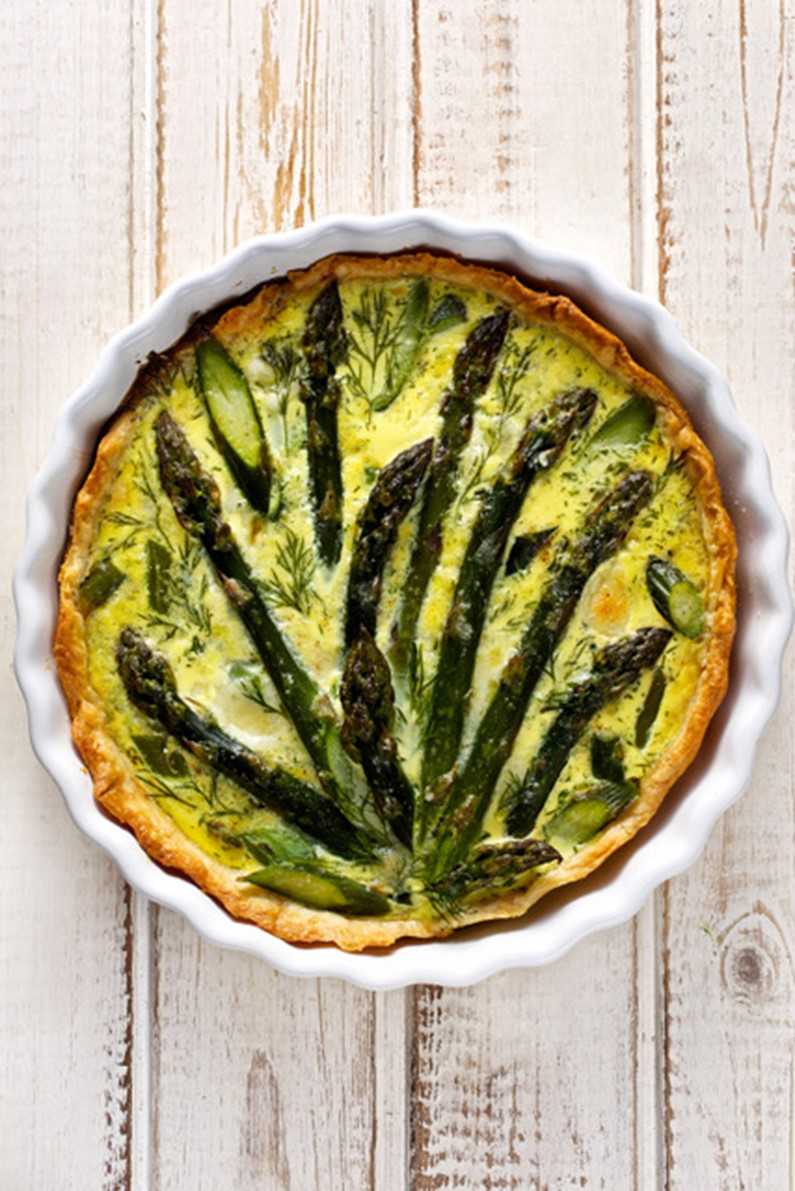 100g oats (gluten-free)
120g almond flour
½ teaspoon salt
1 egg yolk
3 tablespoons melted coconut oil
2 tablespoons olive oil
Blitz the oats, almond flour and salt in a food processor until fine.
Transfer to a mixing bowl.
Make a well in the centre, add egg yolk and oils, then rub the wet ingredients into the flour until it's a fine crumb texture.
Wrap dough in cling wrap and chill in the fridge for half an hour.
Preheat oven to 180°
Press into a 23cm greased tart tin as uniformly as possible. Prick the bottom with a fork and bake for 18-20 minutes until golden.
Remove from the oven and allow to cool while you prepare the filling.
100g asparagus, snap off ends
1 cup green peas
6 free-range eggs
120ml almond milk
2 spring onions, finely sliced
1 tablespoon mint chopped
1 tablespoon dill, chopped
2 tablespoon basil, chopped
½ teaspoon salt
Freshly ground black pepper
Turn the oven down to 160°
Blanch or steam the asparagus and peas for 1-2 minutes, rinse under cold water, drain and pat dry.
Whisk the eggs, almond milk, a few grinds of black pepper and salt.
Scatter the herbs, spring onions and vegetables evenly in the pastry case and pour over the egg mix.
Bake for 40-45 minutes or until firm in the middle. If the vegetables are getting too dark, cover with some baking paper.
Remove and allow to completely cool before gently removing from tart tin. Serve with a fresh garden salad.