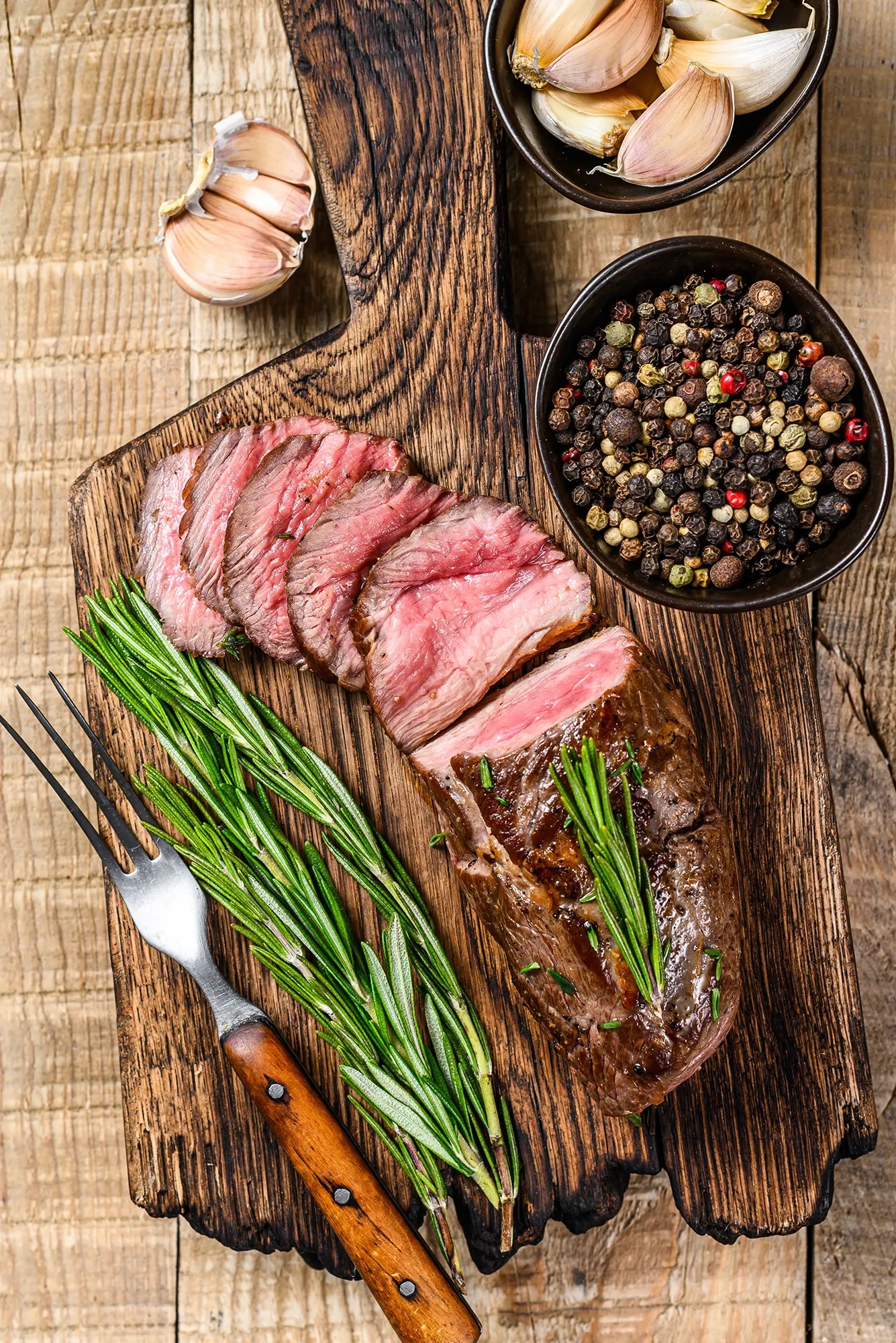 2-3 2 cm thick lamb filets, approx. 800g
5 stalks fresh thyme, leaves stripped from stalks
3 stalks fresh rosemary, leaves stripped from stalks
3 smashed cloves garlic
¾ cup extra virgin olive oil
Zest and juice of 1 lemon
½ teaspoon salt
A few good grindings of black pepper
Roughly chop the rosemary and thyme. In a shallow dish, add the chopped herbs, garlic, oil, lemon juice, lemon zest, salt and pepper and mix well.
Heat a griddle or heavy-based pan to very hot. Brush the lamb fillets with olive oil so they don't stick to the pan.
Cook the fillets: 2 minutes each side for medium rare; 3 minutes each side for medium.
Remove from the pan and place straight in the dish, coating the fillets in marinade. Cover with foil and let stand for 6 minutes, turning once.
Remove to a cutting board and slice into thick slices on the diagonal. Drizzle with marinade and serve immediately with new potatoes and a side salad.