Gill's breakfast chia pudding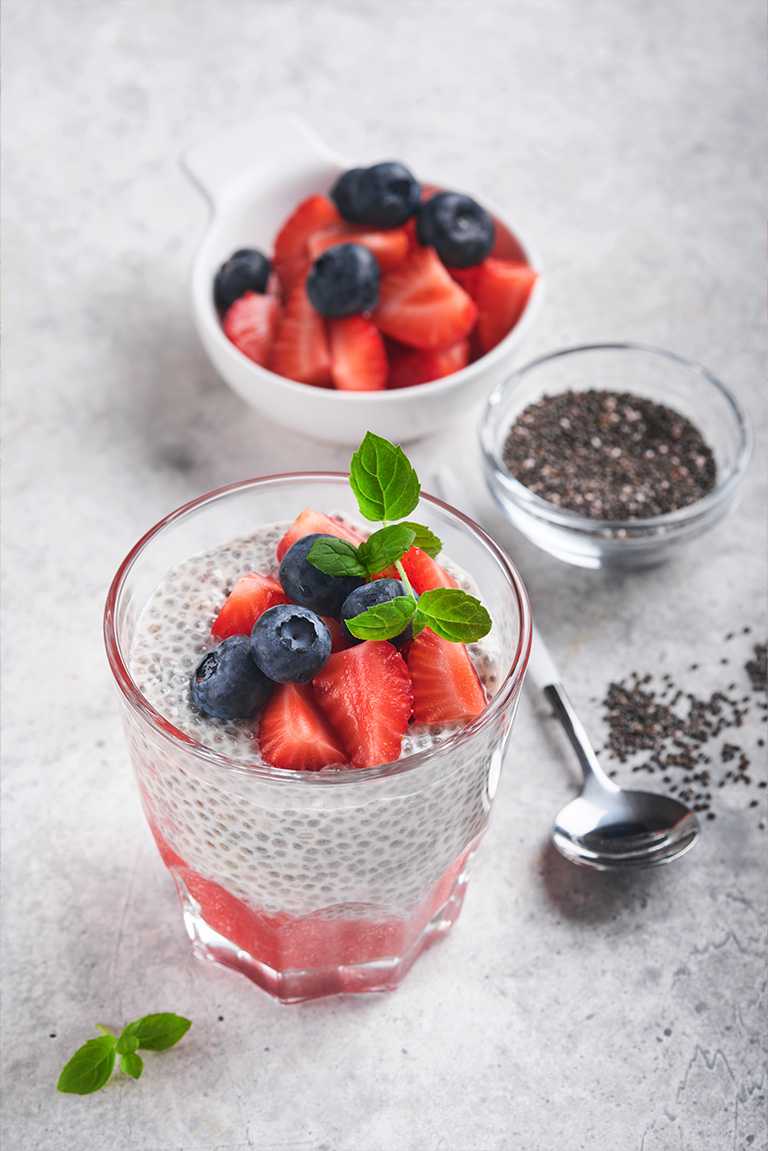 Gill's breakfast chia pudding
200g  chia seeds
1 litre  unsweetened coconut milk (not the cooking kind) or milk of your choice
1 natural vanilla pod
¼ cup flaked coconut – for a touch of sweetness and crunch
Put the milk and chia seeds in a large bowl and stir.
Cut open the vanilla pod, scrape each side of the pod with the back of a butter knife and add the black vanilla paste to the bowl and stir to combine.
Cover and leave to rest for a minimum of 1 hour or leave overnight in the fridge stirring occasionally to break up any clumps.
To serve, stir the chia pudding then scoop half a cup into a bowl. Top with a handful of fresh mixed organic berries, flaked coconut and a tablespoon of nut butter of your choice.
Other serving suggestions:
Stir 1 teaspoon unsweetened cacao powder into half a cup of chia pudding. Top with banana slices, a spoonful of Greek or coconut yogurt and a sprinkling of cocoa nibs for crunch.
Stir through 1 tablespoon of almond butter, ¼ teaspoon cinnamon, ⅛ teaspoon turmeric and ⅛ teaspoon chilli flakes. Top with a spoonful of Greek or coconut yoghurt, a couple of chopped dates and a tablespoon of coconut flakes.
Top with fresh mango chunks, a spoonful of Greek or coconut yoghurt and 2 chopped brazil nuts