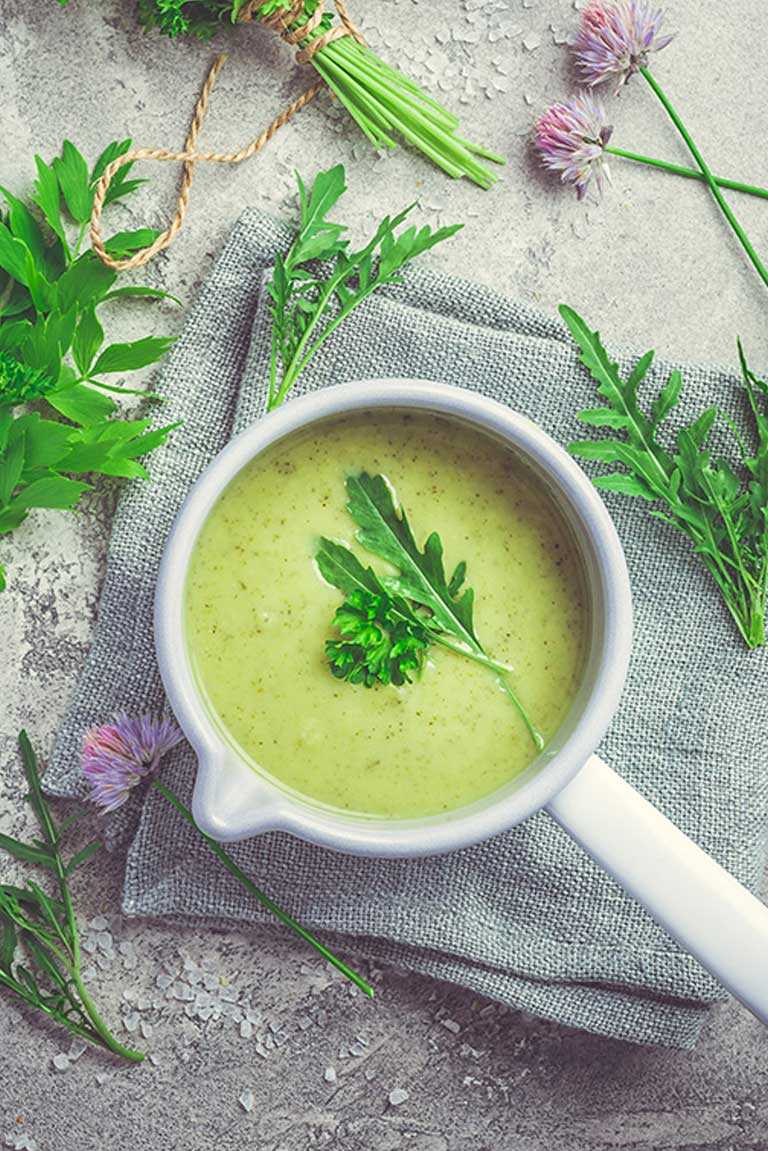 1 large head of broccoli – cut into chunks
½ onion – chopped
2 garlic cloves – pressed or finely chopped
1 big handful of rocket
½ cup raw cashews
3 cups gluten free vegetable stock – low sodium if possible
1 cup (240ml) milk of your choice – I like unsweetened coconut milk
2 tablespoons lemon juice
Salt and pepper to taste
Sprouts and pumpkin seeds (to garnish)
1 teaspoon olive oil
Heat the olive oil over medium heat in a saucepan and add the onion and garlic. Cook until soft – 2 minutes.
Add the broccoli and rucola and stir until broccoli is vibrant green in colour – 3-4 minutes.
Pour in the stock, add the raw cashews, and bring to the
Turn the heat down to low and simmer until the broccoli is tender – 5-7 minutes.
Take off the heat and carefully blitz until smooth – best done with a hand mixer.
Return to low heat and add the milk, lemon juice, salt and pepper. Taste and add more juice if needed.
Transfer to a container and chill in the fridge.
To serve: If the soup is too thick, thin with a little milk or water. Serve with a scattering of sprouts and pumpkin seeds – adds a nice crunch!