Roasted beetroot and ginger soup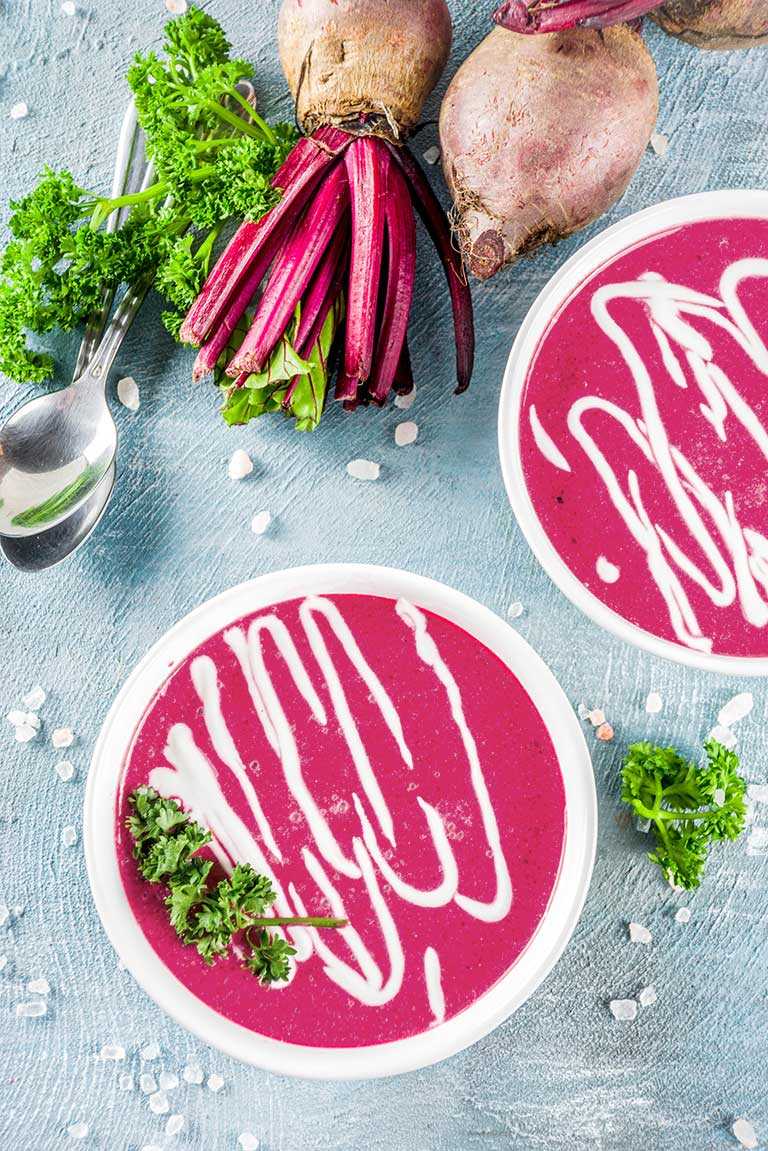 Roasted beetroot and ginger soup
500g raw beetroot, scrubbed, tough ends removed, and chopped into chunks (no need to peel them)
2 cloves garlic, smashed
2 tablespoons olive oil
Salt and freshly ground black pepper
2 leeks, finely sliced
2 celery sticks, finely sliced
30g fresh ginger, peeled and finely chopped
1 litre gluten-free vegetable stock
1 tablespoon lemon juice
½ cup coconut milk, plus extra to serve
A handful of fresh dill
Preheat oven to 200°C. In a bowl, toss the beetroot chunks and smashed garlic cloves with 1 tablespoon olive oil, seasonwith salt and black pepper, and roast for 30 minutes.Turn them over after 20 minutes and continue roasting. Discard garlic after the beetroot is roasted.
Heat the remaining tablespoon of oil in a large saucepan over medium heat. Sauté the leeks, celery and ginger for 10minutesuntil softened. Add the roasted beetroot chunks and the stock and bring to a boil. Simmer for 5 minutes.
Take off the heat.
Add lemon juice, coconut milk and most of the dill. Using a stick blender, carefully blitz until smooth. Taste and adjust seasonings by adding more lemon juice, salt and pepper if needed and a little water if the soup is too thick.
Reheat over medium heat, ladle into bowls and serve with a swirl of coconut milk and chopped dill.